Custom Ecommerce Templates – Contact Us For Pricing
---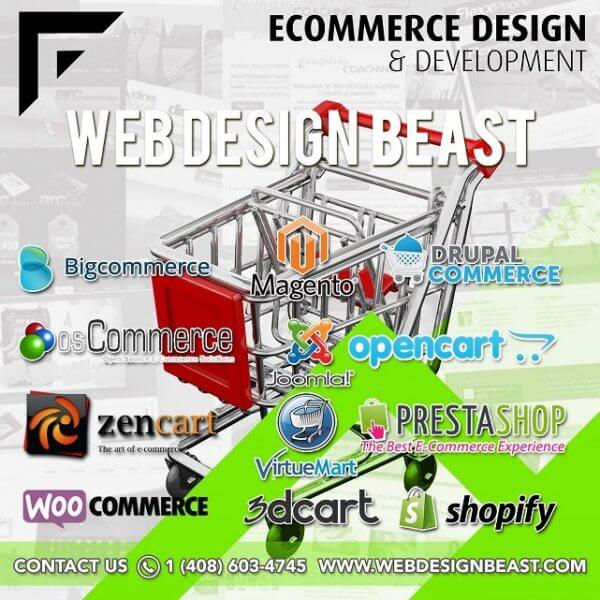 Contact Us With Details And Examples Of What You Need And We Will Send You The Estimate.
LET'S START YOUR PROJECT!
GET STARTED TODAY! CALL US
AT 1(408) 603-4745
Request your quote online or send your query. Place your request, complete with the data and send the form that will quickly respond to your need. If you want more information about our products and / or services do not hesitate to write us or contact us by telephone.
WE ARE AVAILABLE 7 DAYS A WEEK!
Product Description
Custom Ecommerce Templates – Contact Us For Pricing
Please Contact us with details and examples of the e-commerce website you would like us to make. Custom made templates are the best way to go for ecommerce because they can be designed anyway and redesigned anytime. As pre made templates are hard coded by developers and are lmited in what they allow you to do.Say for example you invest in adding all your material to a $150 template and a few months later you found that it wasn't for you.It will cost you plenty of money to get everything transferred to new custom/pre made template. I see it over and over again with new clients entering the ecommerce market. A custom website can cost anywhere from $3k to $15K or maybe more depending on the complexity of the design you need.
We have strong team for Magento (Themes/Extensions) developers. Further,we have in house designers and dedicated quality assurance professionals.
We are experienced and skilled in building complete ecommerce solutions that can incorporate a number of complex functional points, including integration with back-end catalog and legacy systems, interfacing real-time with a payment gateway, and containing a full administration panel that allows you to easily maintain the products and content on your site. Our ecommerce solution has been designed keeping in view the needs of modern ecommerce.
W3C standards, SEO and capabilities of different web browsers are factors we always keep in mind while designing and developing web content and our references can speak for our excellent coding standards.
We are proficient using almost all Microsoft and open source platforms which include PHP4, PHP5, Zend, Cake PHP, Smarty, XHTML, CSS, Photoshop AJAX, JQuery, MYSQL, Joomla/ WordPress/ Zencart/ Os-commerce/ Cubecart/ Magento/ MODx/ Volusion/ Yahoo stores etc with inbuilt SEO features.
Let us elaborate on some features that we provide for complete ecommerce solutions:-
1. 100% custom design with Google & Other Search Engine Friendly pages which helps to achieve high rankings. Browser Compatible user friendly graphical interface and navigation working in mobiles,tablets & Pc
2. Complete product category listing page with details and specifications of products with their images. Display of top selling or featured products.
3. An accurate search feature with modify search option so that products can be searched through price/category and all other options.
4. Shopping cart will be developed according to project requirements
5. Checkout features with user registration,Login,User account to track order history, Very wide range of possible shipping methods, Auto generated order invoice.
6. Integration of payment systems like credit card, payment gateways like PayPal etc.
7.Security features like Captcha code system to prevent automated login attempts, SSL Support for secure transactions.
8.Adminstrative area will have web based user interphase with password protected administrative access.Admin has the features to manage orders,customers,products,shipping,CMS(for managing content of the site).
Upon requirement, we also host your website on our server for demonstration purposes to show you regular project progress. We will provide you a detailed guideline to manage the website after the completion of work. We are a great team of skilled developers.